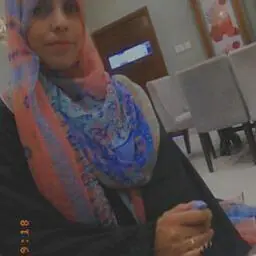 Ayesha K.
Mathematics, Physics, Chemistry, Graphic design
Tuition Rate
Min: Rs. 2,000 / hour
Max: Rs. 10,000 / hour
About Ayesha K.
Hi! I am a Electrical Engineer who has been tutoring kids as a side hustle for 5 years now. I have taught students from primary to O levels and have always been more of a friend to them than a teacher. My teaching methodology makes students to get clear their concepts while enjoying the class. I believe in building concepts rather than memorizing the text. So ride on to this journey with me to have a fun learning experience through interesting presentations and illustrations. Feel free to contact me for negotiation. I make sure the students benefit from my lessons. I am also a Quran Teacher I can help you and your child to learn Tajweed in an easiest and fun way .So can they read the Quran e Pak correctly as it meant to be . InshAllah If you are having some trouble in understanding or problem solving or even if you are struggling for the preparation of your exam then contact me I will surely help you.
Reviews (0)
There are no reviews yet!