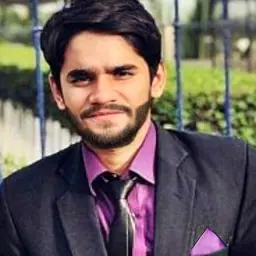 Fasih Khan
Mathematics, English, Physics, Chemistry, Arts
Languages
Urdu
English
Arabic
Hindi
Turkish
About Fasih Khan
I am a Canadian born Pakistani currently living in Pakistan. I am doing Bachelor's in Computer Science from DHA Suffa University. As a tutor, I have a teaching experience of 5 years. Throughout these years, I have been teaching Maths, English, Physics & Chemistry to school and college going students. Through my engaging & interesting sessions you'll not only be able to improve in your respective subjects but you'll also be able to improve your communication skills & your confidence. I will also prepare you for interviews and provide you career counseling where needed. For last 3 years, I have been teaching online to international students on platforms like Preply & Studypool. So do book a trial session with me, satisfy yourself and choose me as your tutor here on Tutorbees. Thank you!
See more
Reviews (1)
Azka Atta
|
Rating:
5.0
|
Recommended
Teaching Style
|
Flexibility
Spoken English Course - 08
I feel so good to connect with tutorbees.net by chance and luckily got a good teacher of spoken English for my 10 years old daughters. Fasih Khan is a polite instructor who goes with the pace of children and engage kids with activity based learning. I liked the style of assigning kids with home work in each class and accessing them on the basis of that homework activity in the next class. His concepts of the subject are very clear and he transfers the same to kids in a very well manner. Thanks.