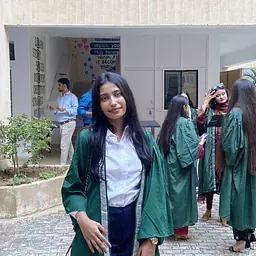 kashaf s.
English, Islamiyat
Last active 11 months ago
Tuition Rate
Min: Rs. 10,000 / month
Max: Rs. 15,000 / month
About kashaf s.
Hello! I am Kashaf a 17-year-old student at the Lyceum School. I have an A* in my Cambridge O level English and Islamiat exam and I am willing to teach kids these subjects. I am very easygoing, friendly adaptable while also maintaining a professional demeanor to make sure the child is not under any sort of pressure and is relaxed. I have done community service in my college where I taught homeless kids as well. I will be looking forward to teaching and making sure that the student ends up with a great grip on the subject.
Reviews (0)
There are no reviews yet!