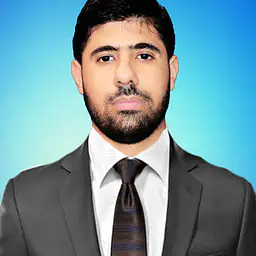 Khair M.
Chemistry, Mathematics, English Grammar, Science
Languages
English
Hindi
Sindhi
Urdu
Tuition Rate
Min: Rs. 100 / hour
Max: Rs. 200 / hour
About Khair M.
Assalam u Alaikum I am Khair Muhammad a chemical engineer, a freelancer, and a teacher. I teach English, math, and chemistry to students from grades 6–9. I am currently available as an online tutor and can teach science, math, English, and chemistry. I am willing to give a demo class. I have a stable Internet connection on my Android phone and laptop. I am also willing to negotiate my fees with my students; if they are eager to learn, I am willing to teach them at a reduced rate.looking forward to get new students. My available hours are 4 p.m. to 11 p.m.
Reviews (0)
There are no reviews yet!