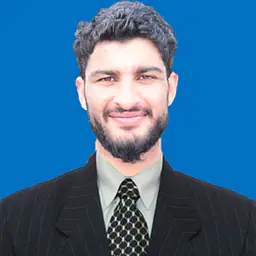 Muhammad k.
Mathematics, Calculus, Pre Calculus, Algebra
Can Teach in English
Last active about 8 hours ago
Languages
Urdu
Punjabi
English
About Muhammad k.
This is me Muhammad Khurram khan. I have 1.2 years of online teaching experience in your cloud campus (YCS) for higher grades. I teach Mathematics to grade 5 to onward students from Canada UK USA and England for GCSE, IGSE, NELSON, and other competitive exams I teach Precalculus. 11+ test preparation Calculus, Algebra I and Algebra ii, Nelson Advanced Calculus, Statistics-and-mechanics-year-2 And A levels year 2 students. Geometry. Trigonometry. SAT Math Wolfrom cloud mathematic (Math language) Grade 5 Grade 6 Grade 7 Grade 8 Grade 9 Grade 10 Grade 11 Grade 12 A level O level. Currently, I'm teaching students from Canada Uk, and England but I can teach mathematics for other countries as well. In the tutoring sessions, I will help students to solve math problems and teach them the skills they need. Math is fun and amazing but difficult if it doesn't attract your child. I prepared my Student for 11+ tests in SAT Math, MOCK GCSE, and SAT Math. I will be used some personalized learning methods, that are my students really love and that will be customized to your need and your preference. I will help meet the math needs of your child with my online tutoring sessions on Zoom, skype and google meet using concept board.
Reviews (3)
Ibad S.
|
Rating:
5.0
|
Recommended
Teaching Style
|
Flexibility
Overall, he teaches very well.
Anonymous User
|
Rating:
5.0
|
Recommended
Teaching Style
|
Flexibility
Anonymous User
|
Rating:
4.5
|
Recommended
Teaching Style
|
Flexibility