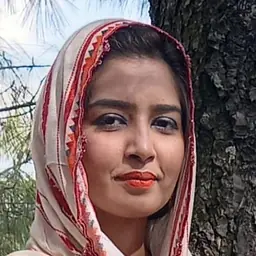 Samia N.
Mathematics
Tuition Rate
Min: Rs. 500 / hour
Max: Rs. 2,000 / hour
About Samia N.
Experienced Maths Educator with over 15 years of dedicated teaching in both private and government schools. I've had the privilege of imparting knowledge to students of diverse backgrounds, cultivating a deep understanding and love for Mathematics. With a Master's degree in Mathematics and Special Courses in education like B.Ed and a proven track record, I specialize in making complex Maths concepts accessible and engaging. My approach emphasizes tailored lesson plans, fostering critical thinking and problem-solving skills. In addition to Maths, I've taught a range of subjects including Algebra, Geometry, Statistics, and Trigonometry. My extensive experience enables me to adapt to individual learning styles, ensuring every student reaches their full potential. Now, I'm excited to extend my expertise online, offering personalized tutoring sessions through interactive platforms. Together, we'll navigate the world of Maths, building a strong foundation for academic success and a lifelong appreciation for the subject. Let's embark on this educational journey together! Feel free to reach out for dynamic and engaging Maths tutoring tailored to your unique learning style.
Reviews (0)
There are no reviews yet!