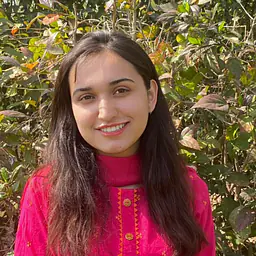 Tanzeela A.
Mathematics
Last active about 20 hours ago
Languages
Urdu
Burushiski
English
Tuition Rate
Min: Rs. 700 / hour
Max: Rs. 1,500 / hour
About Tanzeela A.
Greetings! I am a fresh Graduate from COMSATS University Islamabad. I did my Bachelors's in MATHEMATICS. I would really like to share my knowledge and get some from my students. I used to give home tuition to Grade 6, 7, and 8 students. The feedback from the students as well as their parents was amazing. I help the students with their homework, Assignment, as well as their classroom work( wherever the student is facing difficulty). Apart from this I always help my siblings in their studies. Inshallah I won't dissatisfy my students. Languages in which I can deliver the lecture: URDU( fluent ), ENGLISH ( fluent ) Mode of teaching: ONLINE Thank you for visiting here.
Reviews (0)
There are no reviews yet!