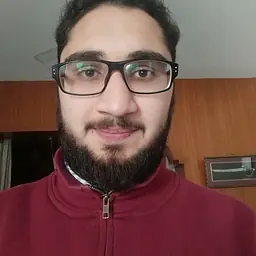 Ahmed I.
Algebra, Calculus, Chemistry, Organic Chemistry
Tuition Rate
Min: Rs. 1,000 / month
Max: Rs. 5,000 / month
About Ahmed I.
I have completed a bachelor's in mechanical engineering from NUST Islamabad having studied various mathematical courses like Calculus, Linear Algebra, Vector Algebra, Differential Equations, and Numerical Methods. I have also very good knowledge of chemistry and have 5 years of teaching experience. My teaching methodology mainly focuses on concept development. After proper concept development, I help students apply those concepts and solve a variety of problems so that they develop the ability and required skills of problem-solving.
Reviews (0)
There are no reviews yet!