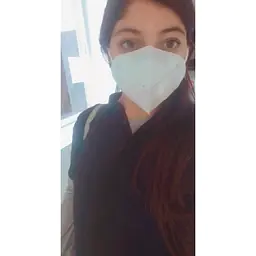 Areeba Qamar
Biology, Physics, English, Chemistry
Tuition Rate
Min: Rs. 10,000 / month
Max: Rs. 50,000 / month
About Areeba Qamar
I am Dr. Areeba and I have recently graduated from Dental school with a Bachelor's Degree in Dental Surgery. I have always been very passionate about teaching and have been doing so for 5 years now. I am highly enthusiastic about teaching all of my students solid concepts and helping them achieve their school/college/university goals. My target is to have my students enjoy their subject and to make difficult things easier for them. I always adapt myself according to the needs of my students by first identifying their weak and strong points and then working my way up from there onwards. My students and I always work as a team, working towards achieving the same milestones we have set in advance. Every day is all about productivity with me, making sure my students are better in their concepts and ideas compared to the previous day. This also helps my students achieve their set targets and become fluent in their subjects. I never tire or burden my students with a lot of work as my strategies mostly revolve around the smart study concept and staying relevant to the topic.
See more
Reviews (2)
Yumna
|
Rating:
4.0
|
Recommended
Teaching Style
|
Flexibility
Biology - Yumna's Classes
TutorBees.net
|
Rating:
4.0
|
Recommended
Teaching Style
|
Flexibility
The tutor has command on the subject. She asks questions during the lesson and keeps the student engaged. Her use of screen-share feature and whiteboard maintain the focus in the lesson.