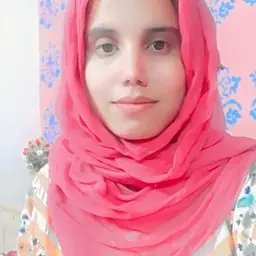 Atifa s.
Electronics, Physics, Mathematics, DLD
Tuition Rate
Min: Rs. 5,000 / month
Max: Rs. 15,000 / month
About Atifa s.
I am Atifa Sikander, dedicated towards my work , hardworking and passionate in my job. I keep my teaching way simple and easy. I believe that all children are unique and have different capabilities to perform better in life. Each child must be treated in his unique way. I ensure to provide a healthy and peaceful environment to every student in which he or she can grow mentally, emotionally, physically and socially. It is my core desire to create this kind of atmosphere where students can meet their potential. I have been teaching physics and mathematics since 2021. I teach on the basis of concepts.
Reviews (0)
There are no reviews yet!