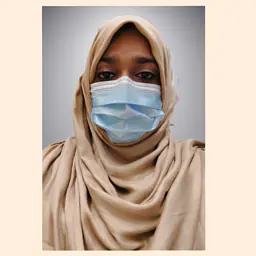 Ayesha I.
Add Maths, Business Mathematics, Mathematics, Physics
Can Teach in English
Last active about 3 hours ago
Tuition Rate
Min: Rs. 8,000 / month
Max: Rs. 10,000 / month
About Ayesha I.
I have experience in teaching grades 6-11. In 2019, I completed my bachelor's degree in electrical engineering and am currently pursuing my master's degree in mathematics. Math and science are my strongest subjects; math up to o levels and physics up to a level. I am confident that my relevant education and skills related to this position will merit your consideration. I worked as a math teacher in the Usman Public School for grades 4 and 5 and in Froebels School for grades 5-7 and was always appreciated by students and teachers for my dedication and hard work. Teaching has always been my passion, and I have the capability to work harder, and I always strive to do my job perfectly and to provide the best teaching environment for the students.
Reviews (3)
Khurram K.
|
Rating:
4.5
|
Recommended
Teaching Style
|
Flexibility
Ms. Ayesha is a very good teacher, and her teaching style is very nice. If I don't understand something, she explains it in a very nice way, and I have a very good understanding of her teaching. She helps me with lots of skills, and she is helpful.
Sarfaraz A.
|
Rating:
5.0
|
Recommended
Teaching Style
|
Flexibility
O level math and physics class
She is a great teacher and explains things in an easy way.
Mehwish
|
Rating:
5.0
|
Recommended
Teaching Style
|
Flexibility
Cambridge IGCSE math class
Nice and dedicated. I've already recommended her to many of my colleagues.