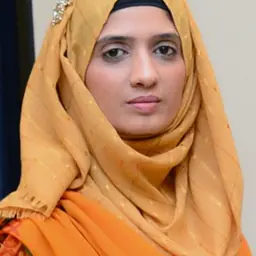 Faiqa N.
Physics
Can Teach in English
Last active about 2 hours ago
Tuition Rate
Min: Rs. 6,000 / month
Max: Rs. 15,000 / month
About Faiqa N.
Hello dear students and parents! I'm a dedicated, passionate and experienced tutor for O and A Levels Physics. I did my Masters in Physics from Quaid-e-Azam university and MS Physics from NUST Islamabad. I understand well the complexity of a subject and go to extra mile to make the students grab the concepts and make sure they practice well after understanding each topic. Physics is fun and very interesting if understood well and i make sure of that. Development of problem solving skill in levels students is very important and i pay special attention to it. My dedication is reflected through my students results who always get their desired grade. I've taught in different institutions and still teaching since 2015. Looking forward to have an experience with you and your child.
Reviews (0)
There are no reviews yet!