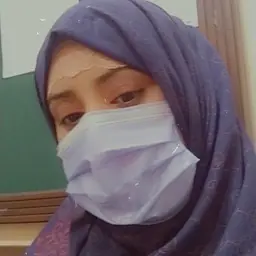 Hina n.
Chemistry, Science, Physics, Biology
Languages
English
Hindi
Urdu
Tuition Rate
Min: Rs. 5,000 / month
Max: Rs. 10,000 / month
About Hina n.
I am a highly committed and professional chemistry teacher who enjoys working with young children and guiding them into education.i have a very calm and patient manner.i have excellent communication and listening skills,that can relate to young children.i have always been passionate about education as I am a very organized person by nature.i like to ensure that my classroom and my work area are ready before the students arrival and that my lessons are planned in advance following the curriculum.i like to make sure my students are engaged and interested in my classes so try to make them as interesting as informative as possible.i am a enthusiastic person I enjoy thinking for the betterment of people and situations and like to put every effort into my work.
Reviews (0)
There are no reviews yet!