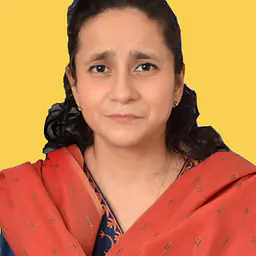 Hina T.
Mathematics, Urdu
Tuition Rate
Min: Rs. 700 / hour
Max: Rs. 1,500 / hour
About Hina T.
Hi, my name is Hina and I work as an online Math and Urdu tutor. I have 8 years of experience teaching kids ranging from Montessori to Grade 6. I have been assisting students at different levels and with different learning styles by giving them tutoring services on-site. I help them understand concepts from the scratch if they are unable to understand it at school. I help them with their home works. I plan personalized lesson plans for effective learning other than home works. I use concrete materials and real-life examples to help students understand the concept well. Teaching Urdu is my passion. I want to serve and invest my part in the learning process of our young generation in Urdu because I feel there is a lot we can do for making learning Urdu fun for children.
Reviews (0)
There are no reviews yet!