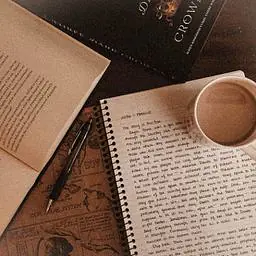 Mahnoor I.
Essay, English, English Literature
Can Teach in English
Last active about 22 hours ago
Tuition Rate
Min: Rs. 2,000 / hour
Max: Rs. 5,000 / hour
About Mahnoor I.
A passionate girl who looks to the world as an opportunity to inculcate her skills in every possible field. Being a co-author of "Independent Poetry series of Aspiring Pens" I have experienced working as a team and as a creative writer. Moreover, being a member of "English Literary Society" at my university and working with a prestigious welfare Organization named "Ehsas-e-Zimedaari" for 2 years I have gained a lot of experience in time management, content creating, leadership skills, critical thinking, creative writing,problem-solving and decision making. I have a great devotion to teach creative writing skills and English as a language and literature to the kids in the best possible manner
Reviews (12)
Arham
|
Rating:
5.0
|
Recommended
Teaching Style
|
Flexibility
Spoken English & Creative Writing
Highly recommended. My son learnt a lot in speaking and writing English class. She is a very dedicated teacher, my son enjoys attending her class.
Mariam T.
|
Rating:
5.0
|
Recommended
Teaching Style
|
Flexibility
Miss Mahnoor is a very nice, and very polite ☺️ teacher.
Anabiya
|
Rating:
4.5
|
Recommended
Teaching Style
|
Flexibility
Creative Writing for Kids - 01
Mahnoor is a very kind and professional teacher. She knows how to handle a child according to age group. two of my children are learning creative writing and English from her and they are improving a lot. fully satisfied
Aroush f.
|
Rating:
5.0
|
Recommended
Teaching Style
|
Flexibility