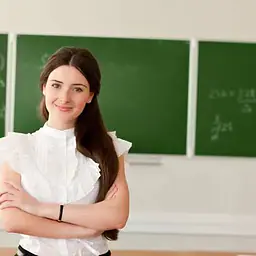 Mahnoor M.
Biology, Chemistry
Tuition Rate
Min: Rs. 500 / hour
Max: Rs. 2,000 / hour
About Mahnoor M.
"Hello, students! I'm Mahnoor Mazhar, and I'm here to support you on your journey towards success. I'm currently pursuing my M.Phil at the University of Agriculture Faisalabad, specializing in Zoology. With a strong academic background, having graduated with a remarkable 90% score in my undergraduate studies, I'm dedicated to helping you excel in Biology and Chemistry. My consistent academic performance includes achieving 75% in O levels and securing 80%+ in A levels in my first attempt. Throughout our sessions, I'll utilize lectures, assignments, and quizzes to facilitate your learning process. Moreover, I'll provide detailed insights into the paper patterns, aiding you in enhancing your listening, reading, and writing skills, while also refining your paper presentation techniques. Feel free to reach out whenever you need assistance—I'm here to guide you every step of the way towards academic excellence!"
Reviews (0)
There are no reviews yet!