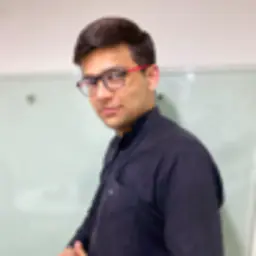 Muhammad Khan
Python, Intro to Web Programming, Programming, Object Oriented Programming
Last active about 1 hour ago
Tuition Rate
Min: Rs. 500 / hour
Max: Rs. 1,000 / hour
About Muhammad Khan
I like programming because I am a natural problem solver. I am most familiar and experienced with the Ruby on Rails framework with which I have three years of professional experience. I've created a handful of web applications with Flask, FastApi, Django and Express.js. I have adequate knowledge of relational databases. I have worked extensively with both NoSQL and SQL databases. I am a self-motivated developer blessed with a healthy amount of curiosity and ambition. I am rational and logical and love a challenge. I am dedicated and always willing to go the extra mile to make my mark on the programming world.
Object Oriented Programming
See more
Reviews (1)
Areej
|
Rating:
5.0
|
Recommended
Teaching Style
|
Flexibility
Muhammad helped me with Python. Not only does he know the subject very well, but also shows a true interest in making his students understand the subject. He helped me solve problems and broke down the different commands in Python.