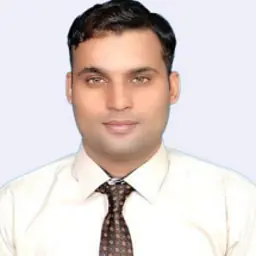 Muhammad M.
Biology, Chemistry, General Science, Spoken English
Last active about 1 month ago
Tuition Rate
Min: Rs. 300 / hour
Max: Rs. 500 / hour
About Muhammad M.
A Food Technologist by profession and passionate reader with conceptual knowledge with previous Home tutoring experience in Rawalpindi and Islamabad. I have experience in teaching along with working with multinational companies so I can provide experienced knowledge and concepts to my students. Apart from local students i have experience in teaching foreigner students as well. In addition i am well versed with spoken English as well , we can discuss topics for daily speaking practices Rest we can discuss on a demo class.
Reviews (1)
Anonymous User
|
Rating:
5.0
|
Recommended
Teaching Style
|
Flexibility
He's such a good tutor, as he helped me a lot with my IELTS practice in such a short time. Furthermore, his teaching style is good. Highly recommended.