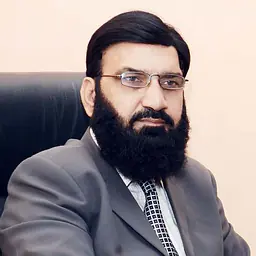 Muhammad N.
English Grammar, Spoken English, English Literature, Creative Writing
Can Teach in English
Last active about 3 hours ago
Languages
English
Urdu
Pashto
Punjabi
Tuition Rate
Min: Rs. 1,000 / hour
Max: Rs. 3,000 / hour
About Muhammad N.
I am an accomplished educator with a Master's Degree in English Literature and Political Science, complemented by a Postgraduate Diploma in TEFL and EPM (Educational Planning and Management), and a Cambridge AS English Teaching Certificate. With over 30 years of teaching expertise, my journey includes shaping the minds of O'levels students and delivering Spoken English instruction in prestigious institutions like The City School System, The Bloomfield Hall Schools System, Beaconhouse, and Concordia College. My passion for teaching English extends beyond traditional classrooms. I've successfully navigated diverse teaching landscapes, covering business English, conversational English, and general English. My proficiency spans grammar, reading comprehension, spelling, vocabulary, speaking, and writing. Additionally, I've enriched the academic experiences of intermediate, bachelor, and masters-level students in English literature. Equipped with the ability to prepare students for various exams such as Checkpoint, GCE O' Levels, Secondary School Certificate, Intermediate, and Bachelor English, my lessons are crafted to be both meaningful and engaging. I employ a versatile range of teaching materials, including worksheets and online educational video clips, ensuring a dynamic learning environment. Beyond the realm of English education, I bring skills in video editing and vlogging. With one and a half years of experience in teaching video editing, I have honed my capabilities to offer a comprehensive learning experience. As a certified Amazon Virtual Assistant, I have seamlessly blended my teaching prowess with e-commerce expertise. Over the last three years, I've not only worked as an Amazon Virtual Assistant but also provided valuable training in this domain. Let's connect and embark on a collaborative learning journey together, where knowledge meets innovation!
Reviews (3)
Ibad S.
|
Rating:
5.0
|
Recommended
Teaching Style
|
Flexibility
Teaches concepts very well
AQILA N.
|
Rating:
5.0
|
Recommended
Teaching Style
|
Flexibility
Aqila's English Language Class
VERY NICE AND HUMBLE PERSON AND A GOOD TEACHER
Anonymous User
|
Rating:
5.0
|
Recommended
Teaching Style
|
Flexibility
Mr. Nasir is a very good teacher, he provides a friendly learning environment in which I'm enjoying my classes and learning English very easily and quickly. Thx, Aqila