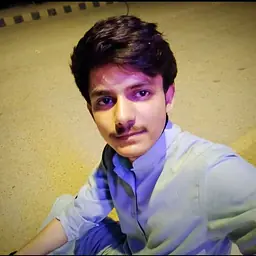 Muhammad U.
Chemistry
Last active about 1 month ago
Tuition Rate
Min: Rs. 500 / hour
Max: Rs. 1,500 / hour
About Muhammad U.
Hi, this is Muhammad Umar. Currently, I'm studying BS Chemistry at Ned University. Along with that, I have been a tutor. I give online tuition to my esteemed students, and I teach (grades ninth to matric, first year, inter, O/A level). I have expertise in chemistry, and I believe in building concepts rather than memorizing the text. So ride on this journey with me to have a fun learning experience through interesting presentations and illustrations. Feel free to contact me for negotiation. I make sure the students benefit from my lessons. Be humble, take care of yourself, and thank you.
Reviews (0)
There are no reviews yet!