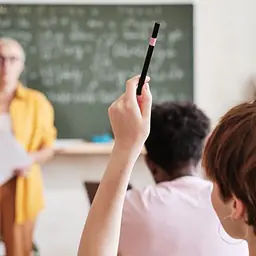 Qurat u.
Psychology, Research, Spoken English
Tuition Rate
Min: Rs. 2,500 / hour
Max: Rs. 10,000 / hour
About Qurat u.
Hi, I am a PhD scholar working in the UK with 11 years of teaching experience. I have an extensive teaching background that spans across all age groups, ranging from primary to postgraduate level in Pakistan and the UK. I believe in developing conceptual learning rather than just rote memorization, which allows the student to produce information at anytime without the need for last-minute preparation. I can prepare students for IELTS exams to get higher bands. I started teaching in 2012, and till now I have been in academia. I have taught in schools with the Cambridge School System at primary and secondary levels. Following that, I transitioned to undergraduate and postgraduate (BS and MSc) teaching as a lecturer in multiple colleges and universities in Pakistan. At a higher level, I mainly focus on teaching research methods (qualitative and quantitative) to students for better research production so they can compete with international standards. I have been working as a counsellor and have trained students in clinical psychology for intake interviews and the administration of psychological tests.
Reviews (0)
There are no reviews yet!