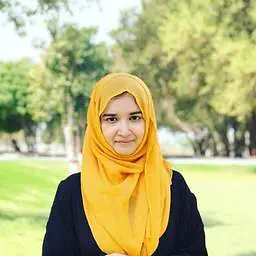 Rida S.
English, English Grammar, English Literature, Spoken English
Can Teach in English
Last active about 2 months ago
Languages
Urdu
English
Punjabi
Tuition Rate
Min: Rs. 500 / hour
Max: Rs. 1,000 / hour
About Rida S.
I am Rida Saleem. I have done my bachelors in English Literature. As English has always been my favorite subject, I have created various opportunities around me to empower students through my teaching skills. I have conducted a one month Spoken English course which has proved to be a life changing experience for my students who were lacking the skill. I am also working as a content writer that has given me proficiency in my English Grammar teaching skills with time. I hope to create a difference in students lives by guiding them through my consistency and hard work.
Reviews (0)
There are no reviews yet!