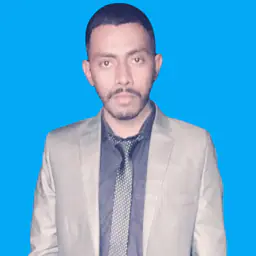 SABIR A.
Physics, Mathematics, English Grammar, Add Maths
Last active about 2 months ago
Languages
English
Urdu
Punjabi
Tuition Rate
Min: Rs. 500 / hour
Max: Rs. 700 / hour
About SABIR A.
I have completed my M. Phil. in physics at the University of Agriculture Faisalabad in Pakistan. I have a strong grip on subjects related to physics, math, and English. I have been teaching offline since 2014 to students of Matric, Inter, O, and A levels. I can also teach you up to the master's level if your research area matches mine. I can assist with various assignments, research, and thesis. I am confident enough to give lectures in English, Urdu, and Punjabi, as I have a strong command of these languages.
Reviews (0)
There are no reviews yet!