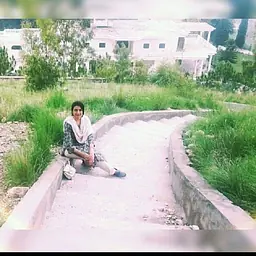 Sadia Nadeem Choudhary
Biology, Urdu, Science, English
Last active about 23 hours ago
Languages
English
Punjabi
Urdu
Tuition Rate
Min: Rs. 5,000 / month
Max: Rs. 20,000 / month
About Sadia Nadeem Choudhary
I have done Bachelors in Microbiology and Molecular Genetics and Masters in Molecular Biology and Forensic Sciences. Also I have 2 years of teaching experience at a reputable school along with 3 years of home tuitions. Additionally I have worked in labs and hospitals which have helped me develop practical approaches to address and understand the underlying phenomena. Having various types of experienced have helped me learn approaches that can better help the students to understand concepts rather than cramming stuff. Besides I have deep love for Urdu and I often read relevant books to gain more knowledge. Making students understand things is most important for me for which I take help from number if resources. Mode of teaching is mostly based on two-sided interaction. Hence active participation along with regular quizzes and assignments help my students learn better and score maximum. But don't worry I don't believe in over-burdening the children. So if you are interested in engaging in lenient yet effective method of studying, feel free to contact. I try my best to accommodate students in timings that suits best to them.
See more
Reviews (3)
Faizan Nasim
|
Rating:
4.5
|
Recommended
Teaching Style
|
Flexibility
I personally felt very comfortable while taking a class or asking any question. She teaches very well. I have learned so many things from her.
Faiza nasim
|
Rating:
4.5
|
Recommended
Teaching Style
|
Flexibility
She is a brilliant teacher. She makes everything easy and clear for her students and teaches nicely.
Faiza nasim
|
Rating:
5.0
|
Recommended
Teaching Style
|
Flexibility
I had a really great experience with my mam. As she is very humble so it becomes easy for me to consult with her. I have learned a lot of things from her. She gives me a few amazing tips which help me a lot. She is a brilliant teacher.