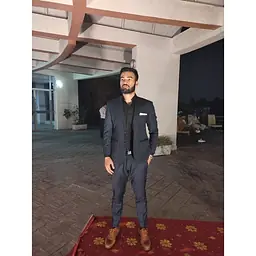 Syed M.
Algebra, DLD, Mathematics, Physics
Last active 11 months ago
Languages
Urdu
English
Punjabi
Tuition Rate
Min: Rs. 10,000 / month
Max: Rs. 20,000 / month
About Syed M.
I am an Electrical Engineer who has an experience in teaching Mathematics and physics subjects as well. I have an experience in the field of teaching that will help me imparting knowledge to my students and making them understand what am i delivering more efficiently. In four years of my engineering degree i have studied a number of mathatics and other technical subjects. Keeping in view the concepts of those subjects as well i can make students understand and grasps the concepts with more practical and diverse examples.
Reviews (0)
There are no reviews yet!