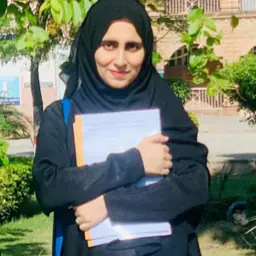 Fatima K.
English Literature, English Grammar
Tuition Rate
Min: Rs. 5,000 / month
Max: Rs. 8,000 / month
About Fatima K.
As an English tutor, I am not just a purveyor of language skills; I am a cultivator of confidence, a guide to literary wonders, and a mentor on the path to effective communication. One of my primary objectives as a tutor is to inspire confidence. I understand that learning a new language or diving into the complexities of literature can be daunting, but with the right guidance, it becomes an exciting adventure. I work tirelessly to ensure my students feel empowered, capable, and self-assured in their English language journey.
Reviews (0)
There are no reviews yet!