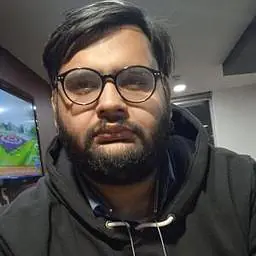 fawad hassan
Web Development, Python, Computer Science, Data Structure, DSA, Intro to Databases, Information Technology, Object Oriented Programming, Javascript
About fawad hassan
Hi, My name is Fawad Hassan. I am a freelance blockchain and web developer with expertise in various programming tools, frameworks, languages, and principles like algorithm design and analysis. I teach students as my secondary passion because practical life teaches me that you grow solid when you keep your connection intact with your base. Teaching others allows me to revisit all those concepts like dynamic programming, OOP, data structures, etc. to name some. As a teacher, my primary focus is always on ensuring that my students understand their subject so that they never falter in the concepts they learn from me. I guide my students with balanced guidance, theoretical understanding, and a hands-on approach.
Data Structure
DSA
Intro to Databases
Information Technology
Object Oriented Programming
Javascript
See more
Reviews (0)
There are no reviews yet!