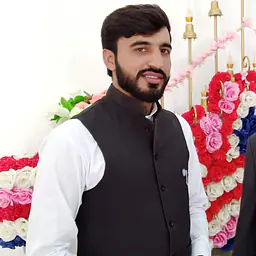 Hafiz S.
Physics, Mathematics
Last active about 3 hours ago
Languages
Urdu
Punjabi
English
Tuition Rate
Min: Rs. 5,000 / month
Max: Rs. 15,000 / month
About Hafiz S.
Hafiz Sarfraz – Your Trusted Educator Qualifications: 1)Master's degree in Physics 2)Bachelor's degree in Mathematics 3)Bachelor of Education (B.Ed) as a professional degree *Teaching Experience: Over eight years of dedicated teaching in government institutions in Pakistan. Specialization in O Level, A Level, IGCSE, and GCSE, catering to a wide range of students. *Subject Proficiency: Strong fluency in English, ensuring clear and effective communication. Proficiency in calculus-based college-level physics, making complex concepts accessible. *Educational Approach: A passion for simplifying challenging topics, making learning enjoyable and engaging. Commitment to creating a positive and productive learning atmosphere. What sets Hafiz Sarfraz apart is his passion for making learning enjoyable and productive. His commitment to creating a positive atmosphere and his dedication to simplifying challenging subjects make him an ideal choice for students seeking to excel in their educational journey. With Sarfraz, learning becomes an engaging and rewarding experience, setting students up for success.
Reviews (0)
There are no reviews yet!