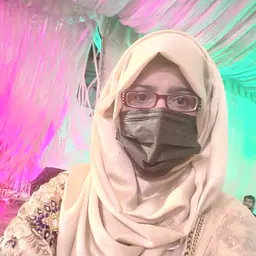 Iqra S.
Mathematics, Quran Pak
Tuition Rate
Min: Rs. 500 / hour
Max: Rs. 1,500 / hour
About Iqra S.
My name is Iqra Sabir. My qualification is MPhil in Mathematics from Punjab University Lahore. My aim is to enhance my knowledge and to foster student's interest. I want to teach students in an easy and interesting way and to build a long-term profession as a teacher that will offer endless opportunities for career growth and to keep up with cutting-edge educational technologies. By online teaching, I want to enhance my communication skills by interacting with students. I hope my dedication will help students to achieve their goals. Now I am doing a Ph.D. in mathematics from Punjab University Lahore.
Reviews (0)
There are no reviews yet!