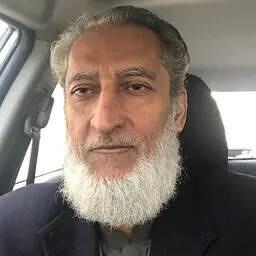 Jawaid H.
Spoken English, ESP Business English, Business Communication
Last active about 1 month ago
Languages
English
Urdu
Punjabi
Arabic
Tuition Rate
Min: Rs. 600 / hour
Max: Rs. 900 / hour
About Jawaid H.
My name is Jawaid, and I look forward to teaching you. I currently reside in my home country of Pakistan, but I've also lived in the United States, Saudi Arabia, Kuwait, and Sudan for several years apiece. I hold a Bachelor of Science (BS) degree in Business from a university located in New York. I have a number of years of experience teaching conversational as well as written English to adults. I am patient and encouraging with my students, ensuring I adapt to their needs and provide them with the knowledge and confidence required to speak a foreign language with ease. Don't worry about making mistakes when learning with me: I will always guide you toward improvement. I provide conversational as well as reading/writing courses in English. If you have any topics of interest, please go ahead and suggest them, and I will adjust my course to fit them in. Alternatively, I use scenarios of my own in order to teach, which include business settings, shopping, traveling, etc. There's an immense difference between learning a language and learning to speak it confidently, and I intend to help you bridge that gap and overcome your hesitation.
Reviews (0)
There are no reviews yet!