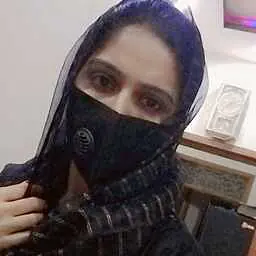 Miss A.
Add Maths, English Grammar, Spoken English, Algebra
Tuition Rate
Min: Rs. 5,000 / month
Max: Rs. 8,000 / month
About Miss A.
I am Aiman. "To secure a position as a teacher and utilize my dedication to the quality education required for a child's development". I can take FBISE Math, IGCSE Math, Oxford Math, History, Science, English Grammar, and other courses like personality development courses, graphic courses, and language courses. I can teach from Montessori to secondary school. I have many bundles of teaching. Teaching is my passion. My religion is Islam. I have computer skills, just like Ms. Word. Power Point, DOC, and GW Basic. I graduated from Preston University. I have done intermediate at the Premier College of Karachi. I got to work as a kindergarten teacher at a City Pearl school. It was one of the best experiences of my life. I have eight years' experience of online teaching with Knowledge House Academy.
Reviews (0)
There are no reviews yet!