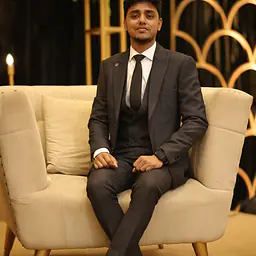 Muhammad Haseeb Usmani
Object Oriented Programming, C++, Data Structure, Database
Tuition Rate
Min: Rs. 600 / hour
Max: Rs. 1,500 / hour
About Muhammad Haseeb Usmani
I am a computer science student pursuing a Bachelor's degree. With a strong background in C++ programming, I have developed expertise in Object-Oriented Programming (OOP) and data structures in C++. Additionally, I have also gained proficiency in SQL and PLSQL through my coursework. I am well-versed in the latest programming techniques and technologies, and I am dedicated to sharing my knowledge and experience with others. Whether you are a beginner or an advanced programmer, I can help you take your skills to the next level and achieve your goals. I am patient, knowledgeable, and passionate about teaching, making me a good option for anyone looking to improve their programming skills.
Object Oriented Programming
See more
Reviews (0)
There are no reviews yet!