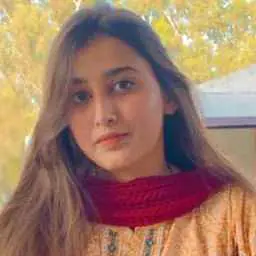 Myra S.
Biology, Islamiyat, Science, Social Study, Urdu, Biotechnology, English
Tuition Rate
Min: Rs. 1,650 / hour
Max: Rs. 1,800 / hour
About Myra S.
Hello, my name is Myra Shahbaz. I am from Pakistan. I started my academic journey from Lahore Grammar School. It comes second in the list of the ten best schools in Pakistan. It made me explore a lot. It made me bring out what I actually am. I was always enthralled by debaters and scientists, so during my high school period, I participated in different debating platforms including parliamentary debates, Model United Nations (MUNs) and argumentation etc. I was, since the beginning, always exhilarated, whenever I would listen to poets and beautiful verses of poetry, so this interest of mine led me towards participation in several oratory competitions. I am currently a student in a very good ranked university of Pakistan's second largest city. I am working on my degree of bachelors in biotechnology and microbiology with minor in genetics. I chose these subjects because I am actually so thrilled by research and experiments. Articles with new researches and studies fascinate me and take me to another level of captivating ideas and imagination and I am always wrapped up in bringing them towards reality. I would be enthralled if you book a lesson with me. I would definitely land upon your expectations and encourage you to study well in an interactive manner. Education is significantly an important part of life and if you have education you have everything, but for leaving your society better than you found it you have to be engaged in it you have to fall hundred times to stand stable at the end, you have to push your selves and you have to be wrapped up in the words you are reading, because education as Abraham Lincoln once said is the most important subject that we people must be engaged in. And you will always find me as your teacher binding you to learn and help you out wherever you will ask for.
Social Study
Urdu
Biotechnology
English
See More
Reviews (0)
There are no reviews yet!