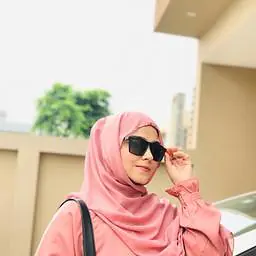 Nayab Azhar
Mass communication, Social Study, Graphic design, Visual Communication, Video Editing, Research, English Literature
Tuition Rate
Min: Rs. 1,700 / month
Max: Rs. 5,500 / month
About Nayab Azhar
Hi! I'm here to utilize my skills to impart essential information gained through my personal experience and extensive research on the subject matter. I'm a hardworking individual as I'm oriented to give my very best and look towards incorporating different techniques proving to be quite influential to the people willing to learn. People believe in learning through experiences but I believe in having the will and compassion to learn. Hence, I encourage learning through substantial virtual interactions while enjoying the benefits of convenient time, comfortable space and friendly learning environment.
Visual Communication
Video Editing
Research
English Literature
See more
Reviews (1)
Sadaf waseem
|
Rating:
5.0
|
Recommended
Teaching Style
|
Flexibility
Video Editing Course - 04
I had a great experience while attending the course. Ms. Nayab is a very good tutor. She explains everything so well. I highly recommend her.