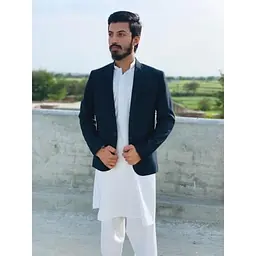 Safi Q.
Accounting, Quran Pak, Islamic History
Tuition Rate
Min: Rs. 1,000 / hour
Max: Rs. 3,000 / hour
About Safi Q.
Hi, my name is Safi Qureshi & I am student of Chartered Accountancy (CA), Pakistan. This is my first teaching experience. My objective is to do my best with great sense of responsibility, dedication and work hard so that what I gain will be shared with others, which will allow me to grow personally and professionally. I will try to utilize my expertise in teaching and create unique teaching strategies to effectively engage all learners, and also foster a fun and fascinating learning environment.
Reviews (0)
There are no reviews yet!