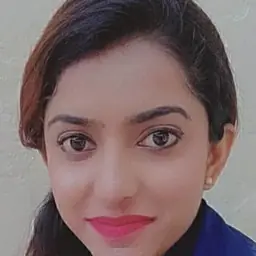 SAHAR A.
English, Computer Science
About SAHAR A.
I have done my MPhil Computer Science. Presently I am teaching in Lahore Grammar School, as an English teacher. I am taking English from Grade V till VIII.I am the senior most teacher in the school. Working over there from the four and a half years. It's my passion is teach students. As it's my believe even you are a teacher, you learn something new daily from the students . I have grow a lot as a person by this profession, because I think catering the students of different age groups itself is a challenge ,from students you learn how to stay patient in life, and keeping a smile on your face every time. I have won Chief Minister English Debate Competition till National level. Throughout my studies I have been a prominent name in Extra Co- Curricular Activities. Previously I have served as a Lecturer in NCBA& E university. I was taking Bachelors and Masters classes over there.but due to some unavoidable reasons I have to quite that job. I hope I will get the chance to be a part of your team. Thanks
Reviews (7)
Haram M.
|
Rating:
5.0
|
Recommended
Teaching Style
|
Flexibility
She is a very efficient teacher. Her method of teaching is very useful. During the class, she always engages me while explaining and doing different activities related to language. I am satisfied with this tutor. I recommend her.
Mariam T.
|
Rating:
5.0
|
Recommended
Teaching Style
|
Flexibility
Mariam's Spoken English Class
Miss Sahar is a great teacher.
Anna z.
|
Rating:
5.0
|
Recommended
Teaching Style
|
Flexibility
Anna's Spoken English class
She is a good teacher I am satisficed her teaching style nature and good behavior
Jawad s.
|
Rating:
5.0
|
Recommended
Teaching Style
|
Flexibility