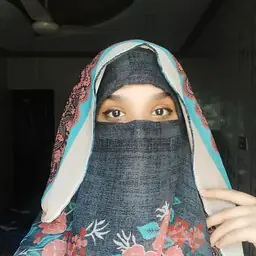 Samavia Zia
Physics, Chemistry, Urdu, English, Computer Science, Islamiyat, Pakistan Studies, Creative Writing, Mathematics
Last active 11 months ago
Languages
Urdu
English
Punjabi
Tuition Rate
Min: Rs. 200 / hour
Max: Rs. 500 / hour
Certificates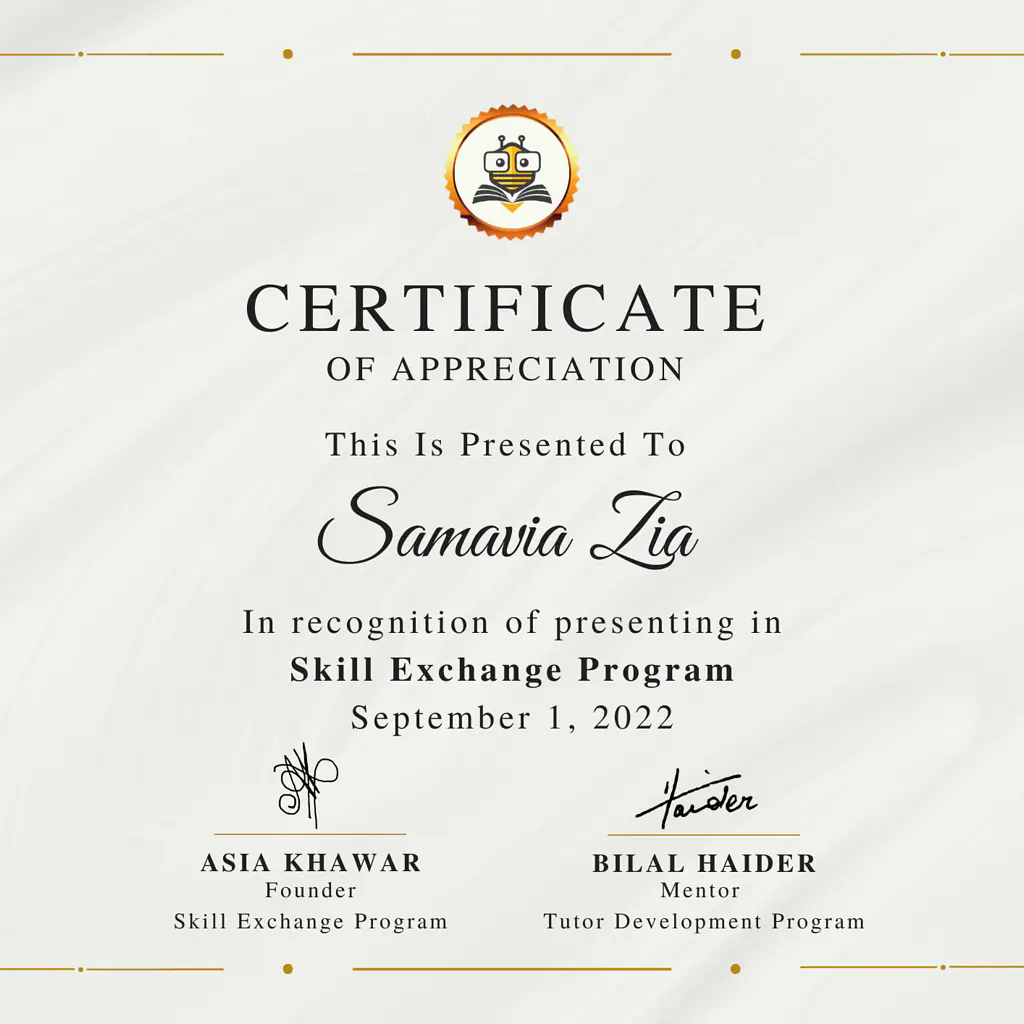 About Samavia Zia
Aslam Alaikum, Samavia Zia this side! I've recently completed my intermediate degree in the discipline of pre-engineering and have 3 years of teaching experience and I'm looking forward to help students of grade 9th and 10th with their subjects like Mathematics, Physics, Chemistry and Urdu. I've scored an A* in my matriculation degree so I'll be able to guide them in a better way. I can also help the students with their paper presentation and handwriting. Moreover, I can also teach other subjects like Creative writing, English, Computer Sciences, Islamic Studies and Pakistan Studies from class 1-10. So if you're interested, let's schedule a demo class!
English
Computer Science
Islamiyat
Pakistan Studies
Creative Writing
Mathematics
See more
Reviews (1)
Nishat Usman
|
Rating:
4.0
|
Recommended
Teaching Style
|
Flexibility
Skill Exchange Program - Virtual Learning
A friendly, informative, and amazing session.