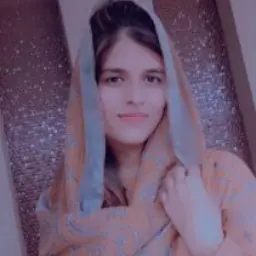 Sehrish s.
English Grammar, Urdu, Islamic Studies
Languages
Urdu
English
Arabic
Tuition Rate
Min: Rs. 10,000 / month
Max: Rs. 10,000 / month
About Sehrish s.
Hi, my name is Sehrish, and I am a teacher. I have been teaching for 4 years now, and it's been one of the most rewarding experiences of my life. I speak three languages, and I have a grip on them. English, Urdu, and Punjabi I am a master's student in Urdu literature and English linguistics. It was difficult at first because I found it hard to cope with the discipline issues. However, after a few weeks, I got into the groove and learned what worked with the students and how to keep the discipline at a reasonable level, at least. I will keep my students active and engaged in their studies and will allow them to choose creativity and variety. I will motivate them by creating a newsletter or social media page. Being a teacher, I will create a friendly climate for them and teach them about social-emotional education. I'll provide them promptly and efficiently with feedback.
Reviews (0)
There are no reviews yet!